Praveen Chakravarty
May 21, 2018
Increasingly more number of people from various backgrounds are entering into politics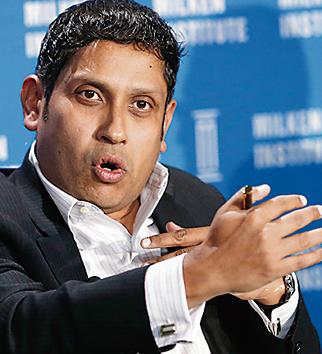 Praveen Chakravarty, Congress's data analytics head.(Bloomberg)
Vijay Chauthaiwale is a molecular biologist. Raghav Chadha is a chartered accountant. Praveen Chakravarty is an economist.
But today, all three have left behind their laboratories, offices and universities and joined political parties, leading a trend of people with little political background utilising their professional abilities to harness insight and analysis for mainstream parties. In the process, they are also transforming the popular, and possibly biased, middle-class image of the white kurta-dhoti clad politician.
But what do professionals do for mainstream parties? Chakravarty, a respected economist and a former senior fellow at the IDFC institute, explains that as head of the Congress' data analytics team, he uses data to steer party decisions on organisational, personnel and electoral decisions. Chadha is an accountant by training but dabbles in myriad functions of the Aam Aadmi Party. And as in-charge of the Bharatiya Janata Party's foreign affairs department, Chauthaiwale is the man responsible for the diaspora meetings that Prime Minister Narendra Modi addresses abroad.
There are others, such as academic Atishi Marlena, who oversees the AAP's educational initiatives, actor-politician Divya Spandana, who heads social media and communications for the Congress and advocate Nupur Sharma, who is a BJP spokesperson, who are also defying the glass ceiling for women professionals in politics.
A challenge before many professionals is the rough-and-tumble of everyday politics. "The day and nights are very long, especially after the private sector, where there is a clear demarcation between work and non-work life. You have to be available for anything," says Chakravarty, who joined the Congress this February.
"Life in a corporate, private lab is pretty well-structured. But politics is totally different. Many times you plan something but what you're doing is totally different," adds Chauthaiwale, who trained in the Rashtriya Swayamsevak Sangh and worked in a private company in Ahmedabad before joining the BJP campaign for the 2014 general elections.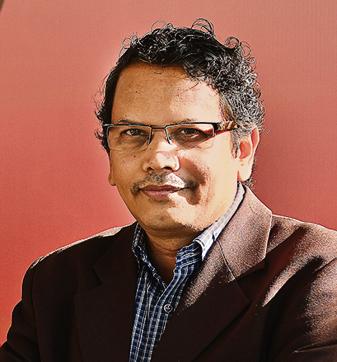 Vijay Chauthaiwale, head of the BJP's foreign affairs cell. (Bloomberg)
His first assignment was organising a community event for the PM during his Canada visit in 2015, and he recalls a number of logistical hurdles, primarily that of venue and the hordes of people who had signed up. But he doesn't credit himself for the successes of the marquee events. "We always let the community take the lead. We say this is your event and this energises the diaspora. And, of course, there is the charisma of the PM," he says.
Chadha is the youngest of the trio but the oldest in politics. The 29-year-old Delhi resident dove into politics during the Anna Hazare agitation against corruption that roiled the country in 2012, and followed many of the movement's stalwarts, including Delhi chief minister Arvind Kejriwal, into the AAP. The initial idea was to devote a couple of hours every week but soon his political work gobbled up his professional and personal life. "2014 and 2015 were especially hectic and my social life was reduced to zero. Other people my age go the cinema, spend time with friends and family. I was neck deep in elections and politics. But I have no regrets," he says.
A member of the party's national executive and its spokesperson, Chadha has a highly visible job that he says has made him sacrifice financially and professionally.
"My parents would have probably thrown me out if I had talked about joining any other party. But because it's AAP, they support me." In April, Chadha and Marlena were ordered to be removed as advisors to Delhi ministers.
But why join politics at all? For Chakravarty, the answer lies in its transformative power. "I think we are fooling ourselves if we think we can stay out of politics and try to clean up the country. Politics was the best option. It is what one of my favourite authors Nassim Taleb calls 'skin in the game'."
Chauthaiwale says he misses his science but that is made up by the fact that he gets to meet diverse people, "who are humble, rooted and work for the diaspora". "As a professional, we have to go through the steep learning curve of politics, we have to perform at the same time as learn," he says.
But aren't there differences between full-time politicians and lateral entrants? "Established politicians have carved out space in grassroots, people like us have to be given some role as a testing ground," says Chauthaiwale. And Chakravarty, while admitting there is curiosity about him, points out that there are different kinds of professionals – such as those in the unorganised and fishermen units of the Congress.
This is an important point, and problematises the popular image of a professional. For decades, the Dalit movement in India has been carried on the shoulders of moonlighting government and private workers, young professionals and students, who have received little coverage and kudos for their political consciousness. Will we think of Madhu Bai Kinnar, a Dalit woman who became India's first transgender mayor in 2015, as a professional? Therein lies the conundrum of politics and who we think practises it.
https://www.hindustantimes.com/india-news/from-varsities-and-labs-to-party-office-what-professionals-bring-to-politics/story-wPW3vo6KZIwsuqSVEztl2I.html