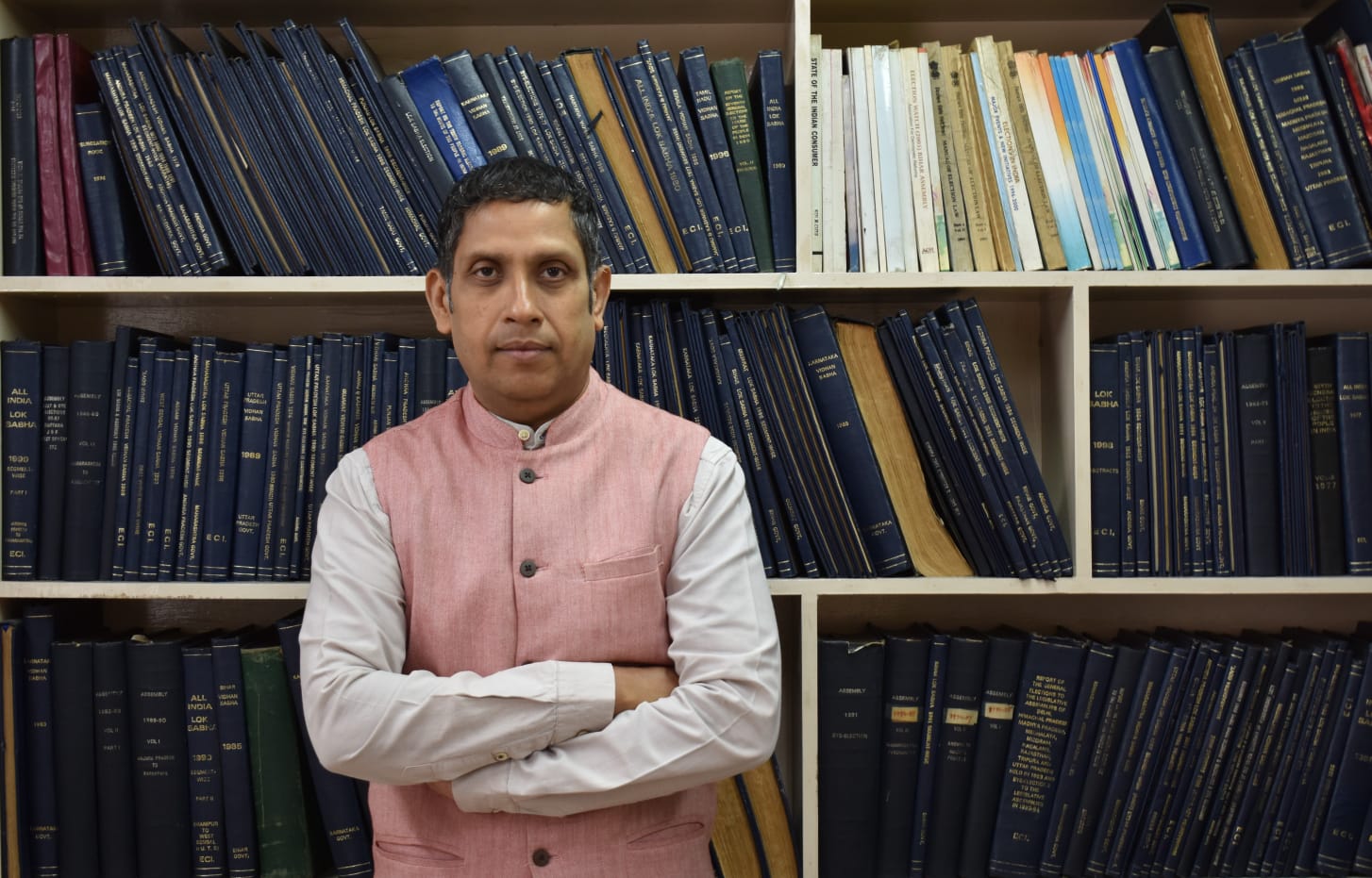 Praveen Chakravarty is a politician and a public intellectual, formerly a venture capitalist & an investment banker.
Praveen Chakravarty is a politician and a public intellectual, formerly a venture capitalist & an investment banker.
A deep commitment to the national interest and a keen desire for public service prompted Chakravarty to enter politics as a first-generation politician, after a successful two-decade career in the private sector.
Chakravarty is ideologically a centrist liberal and a strong proponent of justice and fairness, as postulated by the philosopher John Rawls. He grew up in a middle-class family in Chennai, enveloped by books, maths, debates and classical music. He is a passionate cricket fan and an active tennis player.
After an engineering degree from BITS Pilani, Chakravarty started his career with IBM and then moved to Microsoft. Later, he got an MBA from the Wharton School and worked for Thomas Weisel Partners, after which he led BNP Paribas' investment banking business in India. He also co-founded Mumbai Angels, a successful angel investing group and was ranked among India's top five investors. He has served on the boards of TVS Group, the Securities and Exchange Board of India's committees, the Bombay Stock Exchange, and many other companies.
From 2010, Chakravarty served in the Dr. Manmohan Singh government as part of its Unique Identification program, where he was tasked with financial inclusion of the unbanked poor. In parallel, he worked in the Prime Minister's Skills Mission. In 2012, he was awarded the Eisenhower Fellowship and travelled to the poorest areas of America to study financial inclusion and food stamps.
In 2014, he became a senior scholar in Political Economy in a leading think tank. He has published academic papers in journals like EPW, articles in Foreign Affairs, Bloomberg, all leading Indian newspapers and had citations in The Economist, Financial Times, New York Times and others.
Chakravarty is a widely respected voice in India's policy sphere. He has co-authored with the former Prime Minister of India, Dr.Manmohan Singh and former Finance Minister, Mr. P.Chidambaram, among others.
In 2018, Chakravarty was invited to join the Congress party by then President, Rahul Gandhi as its Chairman of Data Analytics. He launched many new technology initiatives and pioneered data driven decision making in the party. As a member of the economic policy team, he helped draft the party's Economic Resolution. For the 2019 national elections manifesto, he helped design a minimum income program called NYAY (Justice) with a team of experts including Nobel laureate Abhijit Banerjee and many others. He has traveled to more than half of all districts in India, met thousands of voters, was involved in election campaigns in many states and helped formulate policies for state governments.