Praveen Chakravarty
March 24, 2019
Praveen Chakravarty, chairman, data analytics department of Congress, talks to Subodh Ghildiyal about the findings of the political party's voter surveys and explains why he believes the Balakot air strikes will have an insignificant impact on voter preference: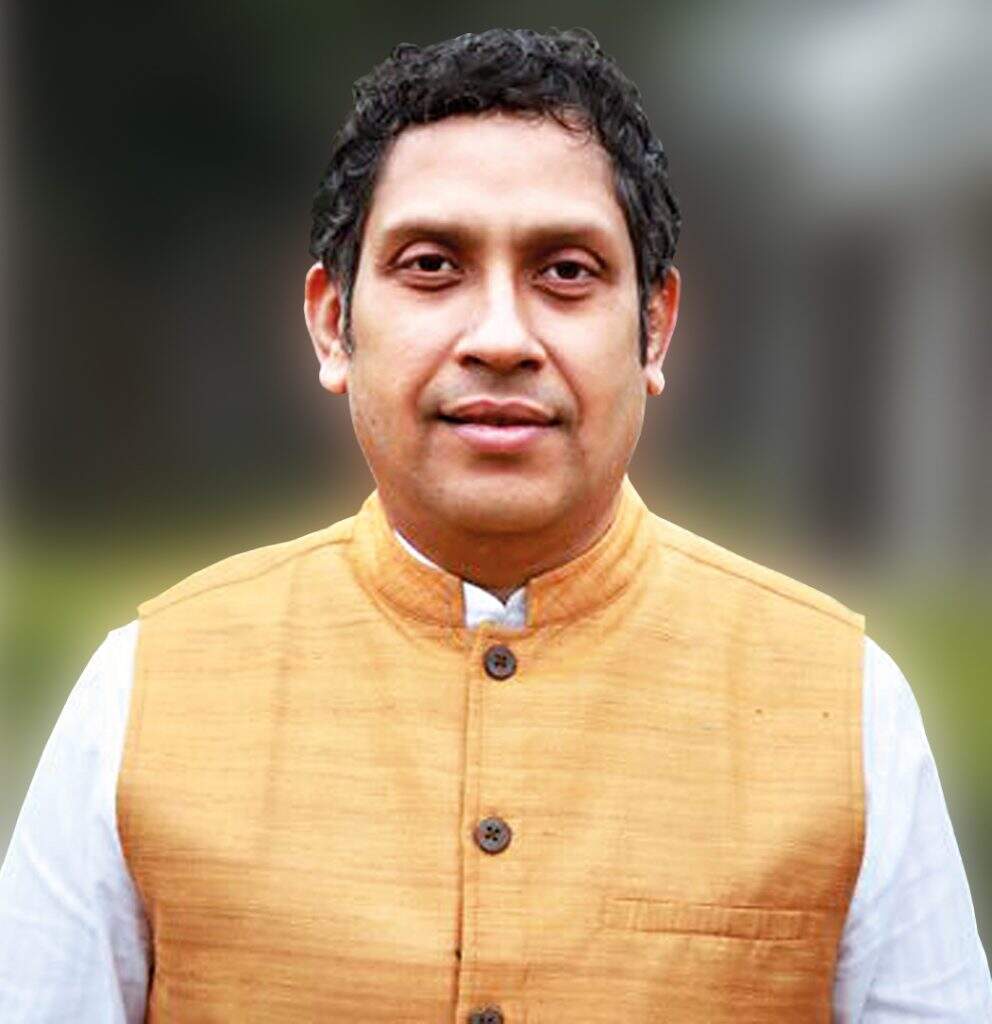 Since Congress wins in three assembly elections in December, hasn't BJP bounced back with a post-Balakot narrative?
We have to separate electoral impact of recent military strikes from the media narrative. There are three situations: If you voted for BJP in 2014, are you going to vote for BJP because of the strikes; if you were disappointed with BJP and had decided to vote against it, will you now stop and go back to BJP because of the strikes; and if you were voting for BJP and will continue to vote for BJP. We do large surveys with panels of voters, of influencers like pradhans, of civil society activists, and of workers, across assembly segments. All put together, our panel is seven lakh. We get continuous feedback.
People say they are happy with military strikes. But you ask if it is being politicised, over 77% say 'yes' and 82% say BJP is politicising it. 92% say it should not be politicised. You ask does the terror strike make you change your vote from 'no' to 'yes' for BJP and less than 1% say they will change. Media talks about the Balakot wave for BJP. But the issue is, will it make people change their vote? There is no evidence of it. We have done surveys across states. There is no change in voter behaviour and also the issue of politicisation of strikes is high on people's minds.
What are the issues in this election?
In our survey, 70% continue to say jobs and livelihood is number one issue. In UP, I was surprised as well, stray cattle is consistently coming out as number one issue. Balakot being an electoral issue is less than 1%. If there is one pan-India issue, it is jobs. The second issue, rural distress, is not even close to it. Surprisingly, the most upset over jobs are the women head of households. They are upset because there are no jobs for their sons and daughters etc. We ask them, why are there no jobs? They say demonetisation. They felt the impact of notebandi. Women felt it.
Why is demonetisation an issue after two years when in its immediate aftermath it was popular?
People now understand that it was one of the biggest betrayals they were subjected to. Then, a lot of people were curious: something will happen. But now it is clear. Any national survey will say that notebandi is back as a very big issue. As a betrayal.
You mean there is no disruption in political mood from December when Congress won in three states?
Evidence is very clear that all these three states over past three Lok Sabha elections always voted for the same party as in assembly polls. With work like loan waiver etc that optimism continues to be there in these states.
Buzz is that BJP may buck the trend in these states.
General buzz in December polls was that BJP chief ministers were popular and Congress could only win Rajasthan. But see what happened. In Rajasthan, there is no data to suggest that BJP may be reversing the tide. In MP, jobs and rural distress were big issues in assembly polls. There was a very, very clear sense that they were suffering because of Modi government. If that was the case, they will continue to punish the government in Delhi.
Has Congress fumbled in striking alliances?
In 2014 Congress contested 464 Lok Sabha seats. In 2009 Congress contested 440 seats. In 2004 it was 414 seats. 2019 will be the most alliance friendly version of Congress. It has already given more seats to allies than before. For the first time Congress will be contesting with JD(S) in Karnataka. Congress will contest fewest number of seats in Jharkhand since the state's formation. It is only because of Delhi that you say Congress is not striking alliances. We already have the most allies since 1996. We have a very clear state specific alliance strategy.
What does your data say on the traction for BJP's chowkidar campaign?
It's laughably silly. It does not have any impact. People are bothered about jobs, rural distress, stray cattle. A Twitter trend is not a campaign strategy.
But that campaign is a reaction to Rahul Gandhi's 'chowkidar chor hai' slogan. Isn't that also ineffective?
Today 62% people have heard of, know about, Rafale as an issue. And over 80% of them say that something is wrong about Modi, Ambani and Rafale. That number was only 30% in October 2018.
https://timesofindia.indiatimes.com/blogs/the-interviews-blog/if-there-is-one-pan-india-issue-it-is-jobs-the-most-upset-are-the-women-head-of-households/